Live, learn and thrive at St Mark's College, Adelaide
Everything a university student needs to succeed can be found at St Mark's, a residential college for university students in Adelaide.
WEBINAR TIME – 1:00pm
PLATFORM – TEAMS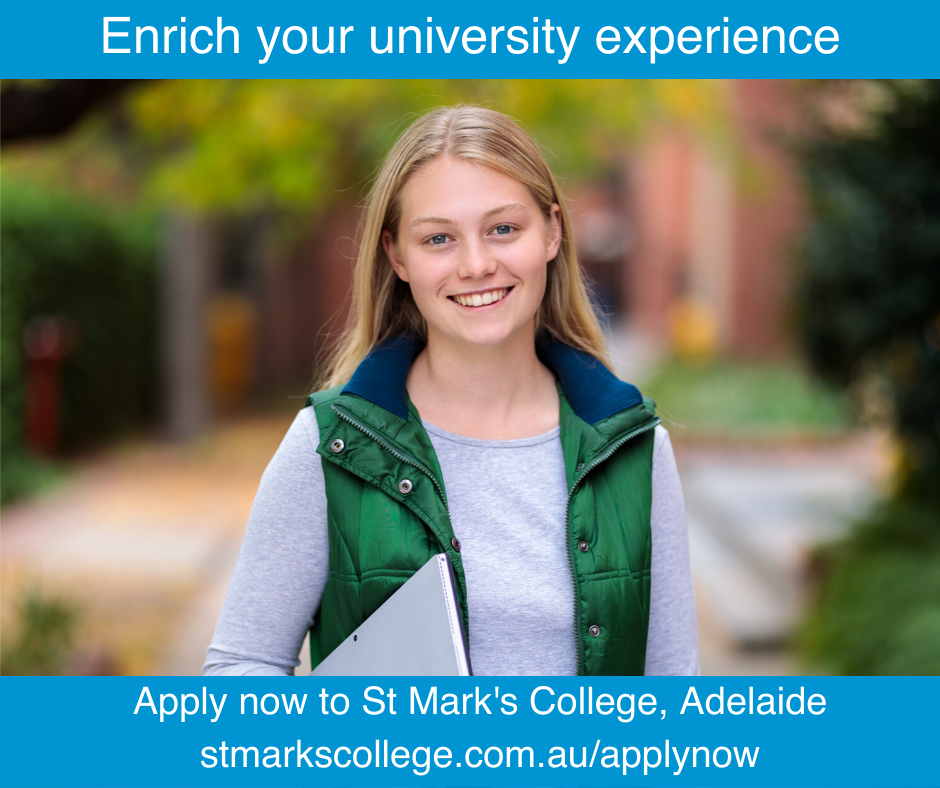 Moving to Adelaide for university? Get the most our of your university experience by living at St Mark's College.
Apply now to live and learn at St Mark's College, a world-class residential college for university students located in Adelaide. Enrich your university experience by being fully supported to succeed in your studies and gain valuable personal and professional development.
You will instantly feel welcomed and supported in a safe and inclusive environment which helps students with the transition from high school to university, through your university studies, and into future career pathways. A full range of academic support, social events, cultural activities, sporting events, and community service opportunities are on offer.
Build your friendships and networks by living with a diverse range of students from all over Australia and the world.
Scholarships are available.
To find out more, contact us on +61 08 8334 5600 or [email protected] or visit https://www.stmarkscollege.com.au/