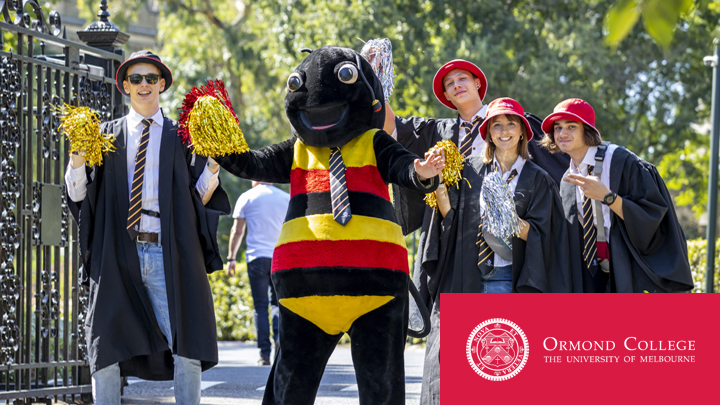 Living at College whilst studying at Melbourne University
Come along and chat with some of our current students about college life.
WEBINAR TIME – 2:30pm
PLATFORM – ZOOM
PLEASE NOTE – REGISTRATION IS REQUIRED FOR THIS WEBINAR
More Information:
A fully catered residential college at the University of Melbourne, Ormond College is a place to meet new friends, explore your interests and discover your potential. With a first-class learning program, state-of-the art facilities and plenty of student-led activities to suit any interest, you'll have everything you need to make the most of your university experience.
At Ormond, you'll become part of a welcoming, vibrant and diverse community, which will support you to be your best. With more than 500 students from across Australian and the world, you'll be challenged to explore new perspectives, form your ideas and pursue your passions.
Ormond is committed to welcoming a diverse cohort of students through its gates, and offers a number of scholarships to support students who will require, or would benefit from, financial assistance.