Tune in to Special Guest Speaker, Comedian Georgie Carroll!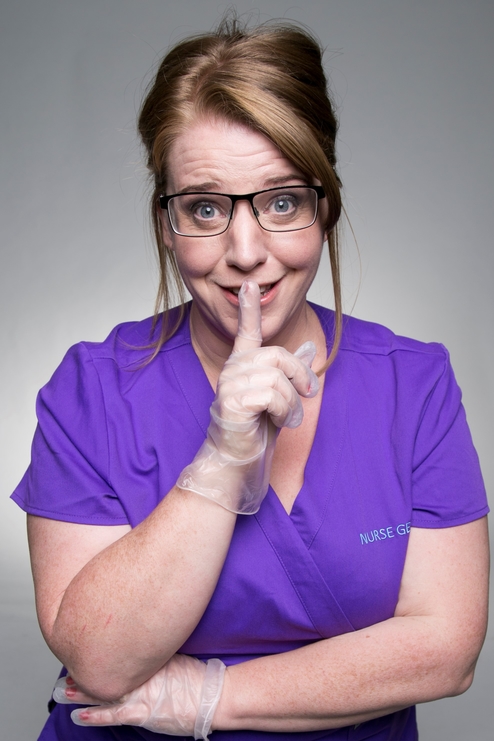 WEBINAR TIME – 12:30pm
PLATFORM – ZOOM
link
In the midst of a pandemic, Nurse Georgie Carroll goes viral!
Manchester born and proud Australian comedian, Nurse Georgie Carroll posted her The 3 Stages of Nursing video to coincide with International Nurses Day last Tuesday 12th May. The video has since gone viral, garnering nearly 4 million views on the comic's Facebook page.
Georgie Carroll has been a registered nurse for 18 years and a stand-up comic for 10. She gave up nursing two years ago to focus on her burgeoning comedy career which proved to be a smart move as she has featured on almost every panel show across the country and frequently sells out her festival runs. With the Covid-19 pandemic affecting so many professions in the arts though, Georgie didn't think twice about donning the PPE and jumping back into nursing (for now). Georgie will be returning to Melbourne later in the year for her rescheduled performance of Off the Charts at the Arts Centre. To get you through isolation though, you can listen to Georgie's fortnightly podcast The Swab available on Apple, Stitcher, and Spotify.
Georgie has proven to be a multi-faceted individual – now regularly appearing as a comic panellist across Australian television, on programs such as The Project, Celebrity Name Game, Shaun Micallef's Talkin' 'Bout Your Generation, and the Oxfam Melbourne International Comedy Gala. However, it is her almost 20 years of nursing that provides the framework for her unique brand of comedy, and allows audiences an insight into the truly hilarious and truly horrifying corners of healthcare.