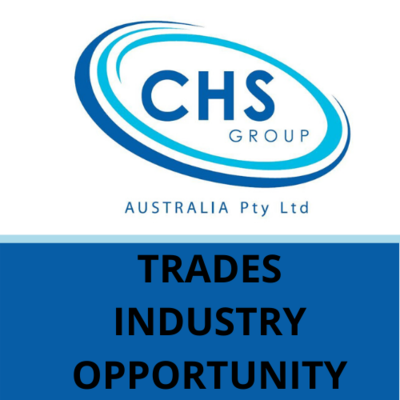 Working with CHS Group
CHS Group Australia is a family owned and operated business, operating for over 50 years and have evolved into one of the regions largest enterprises, employing over 100 people and providing a diverse suite of industrial services.
CHS Group comprises of 5 divisions: ​Cec Hopper & Sons: Electrical, Data, Comms, Grains, Mining,Water Treatment, High Voltage; CHS Plumbing & Civil; CHS Solar; Wimmera Aquatrail; Onsite Engineering. This is a fabulous opportunity to listen and interact with one of the region's largest employers. Discuss career opportunities, expectations, pathways, and general information.